Laura Timmermann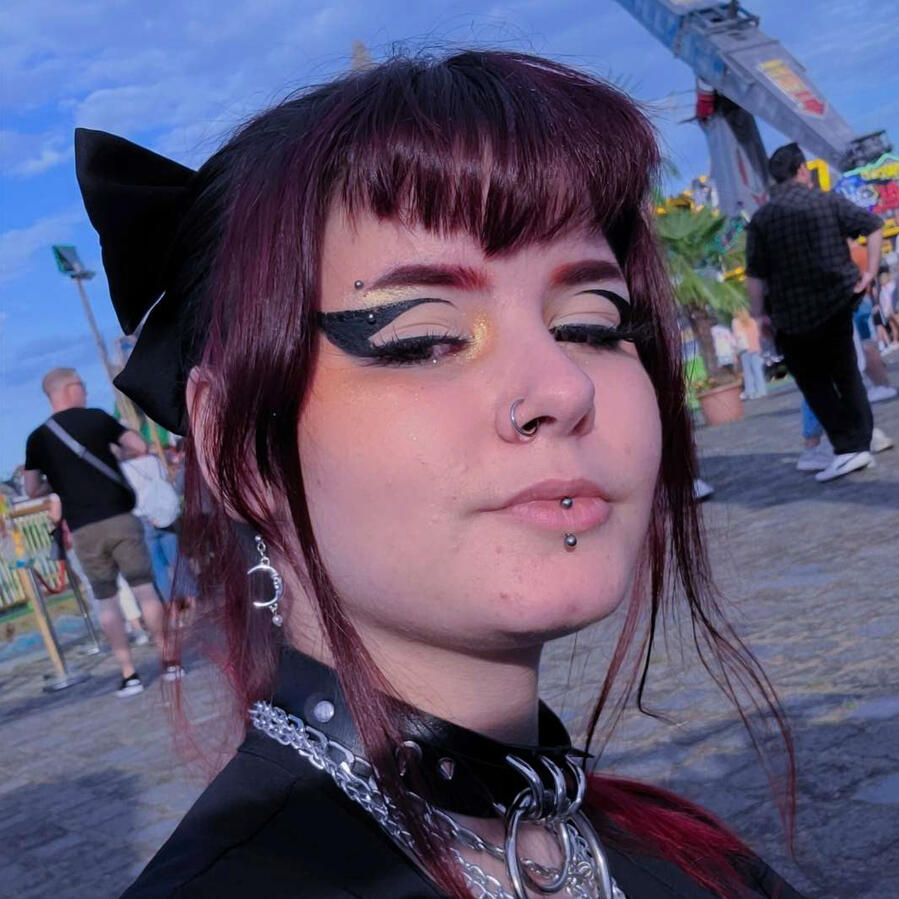 Freelance artist and Game Art & Design student
My name is Laura Timmermann, and I am aspiring to be a concept and character artist as my future career path.
CONTACT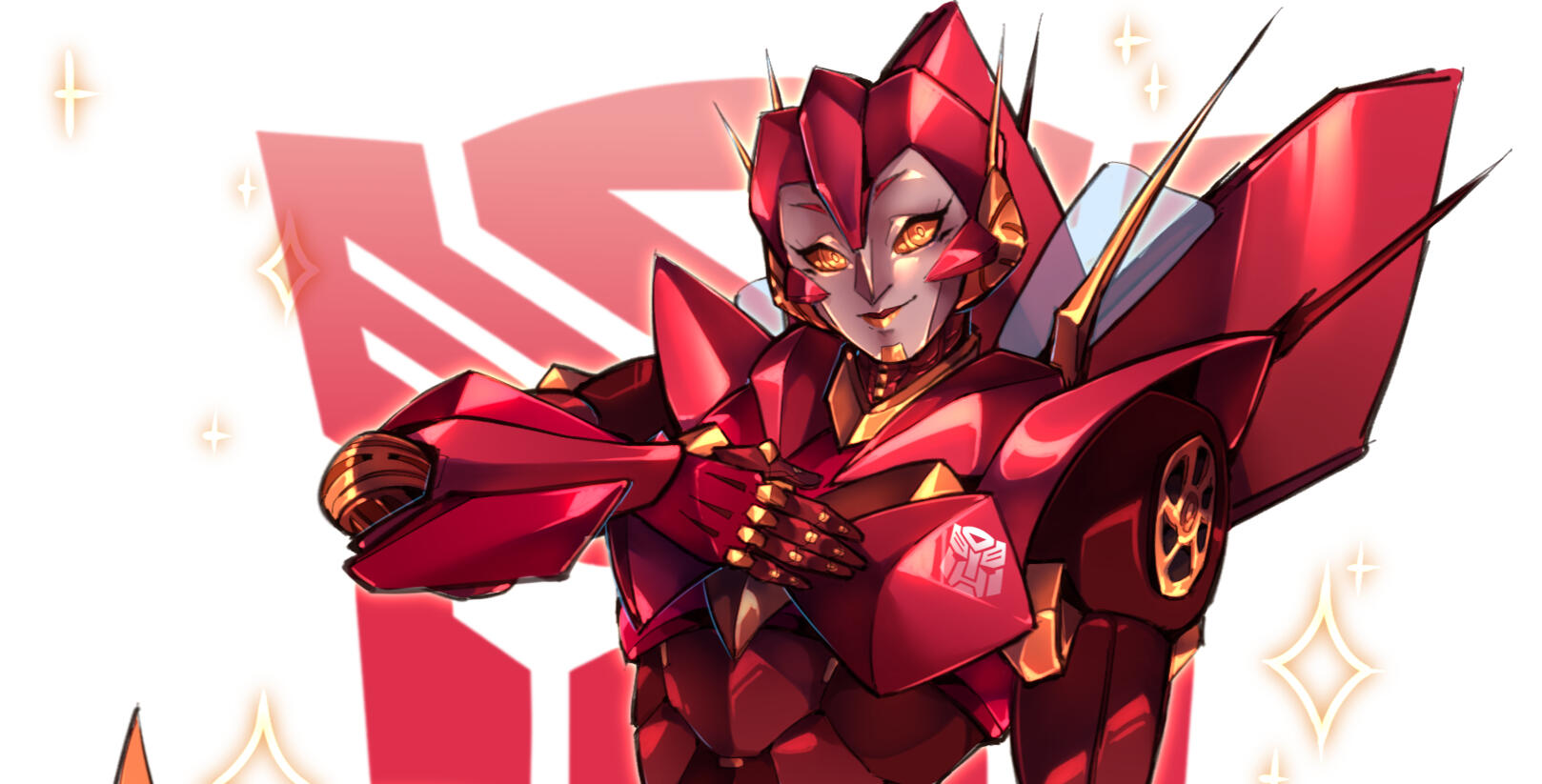 ABOUT ME
I'm a german artist with a special interest in The Transformers-franchise, and artwork focused on robots and mecha overall. While it's my specialty, I'm also capable to draw more humanoid characters, props, and more. My specialized area is character design, as it'll be shown in my portfolios and works so far. I mostly draw digital art, though also own a variety of traditional art supplies. I speak german as my mother tongue and am fluent in writing and speaking english.I am currently in my 3rd semester in Game Art & Design at HBK Essen and am able to work confidently with Unity and Adobe After Effects.
EDUCATION10/2022 – exp. 04/2026 Bachelor Of Arts, University HBK Essen08/2021 – 08/2022 Voluntary Services in an integrative school; Lebenshilfe07/2018 – 07/2021 Gesamtschule Brünninghausen, Dortmund
- Education degree: Abitur
- Subjects: Biology, History, German, English (oral exam)
07/2012 – 07/2018 Realschule (secondary school) Albrecht-Dürer, Dortmund
STUDIES
Works of all kind done in my 1st semester with specific tasks.
ARTWORK
A showcase featuring my personal art along with commissions done over the time of being a freelance artist.
OC artwork
---
Fanart
PROJECTS
My projects for the winter semester 2022/23 and summer semester 2023, along with my application portfolio when I applied for the university I'm currently studying at.
Prototype I(Eye)
The task was to create a playable prototype with environmental storytelling. Over the time of 2 months I worked with Unity, Blender and Substance Painter, and acquired basic knowledge in all of these programs. The prototype is about the topic "mental health, selfharm and addiction", meant to show an insight into the mind of a person suffering with these conditions, and visualize it for a better understanding for those, who don't struggle with mental health. The prototype is fully playable with sound (not shown in the video) and is available as a download link below.The prototype took about 2 months to make; between November 2022 and January 2023.
Screenshots
DOWNLOAD LINK
https://drive.google.com/file/d/1p7Xc5Lv8po_H2zZGzeXz-9EZChhjG9LI/view?usp=sharing
Gameplay video
---
Concept Art
The project was about redesigning an existing "retro"-character, and the world around them. I chose a mix between Silent Hill 2 and Silent Hill Homecoming as my focus and created a small artbook with the contets of character redesign, props, creature redesign, interior and exterior environment (german).
---
Application Portfolio
A portfolio featuring a full basic game-idea along with personal works. White pages due to the original format being a physical artbook (mix between german and english writing).
Prototype Thou - You And Me
A story mobile game with the focus on using mobile mechanics done over the stretch of 2 months done in Unity. It is about the astronaut Liue being sent to Saturn's Moon Tethys and tasked to recover the leftovers of a scientist team that had gone missing on an earlier expidition. Finding datapads scattered across the surface, Liue learns that she isn't alone and something unatural was responsible for the crew's vanishing.
It deals with sensitive topics such as mental health, with PTSD bein specifically in mind. The player learns through log entries and talks between the main protagonist and, assumingly, antagonist, what happened. During those datapads, questions will pop up after unlocking the pads. The choices of each question impact the ending the player gets. There are two different endings.The prototype is fully playable on mobile (any mobile, though a resolution of 2560x1600 is prefered) with sound and can be sent via download link if requested.It took about three months to make; between start of May 2023 and end of July 2023.
Concepts
Screennshots
The animation course for Adobe After Effects lasted for 15 weeks and 3 hours of lessons each week.During that time, I've acquired different sets of skills in After Effects and can now work with the said program to the point where I feel experienced in what I am doing. Below are graded (and ungraded) projects I had to hand in during these 15 weeks.
Video 1: Lyrics video + animation
Song: Rachie + Kuraiinu - Remote Control (English Cover)
Fandom: Transformers Animated - Sari Sumadc + Bumblebee
Video 2: Lyrics video
Song: Motionless In White - Cause Of Death
Fandom: IDW Transformers
- MTMTE; Chromedome/Rewind